In a variety of ways, packaging may offer value to both you and your consumers. Here are some ways packaging is crucial at various phases of its life cycle, eventually providing consumers with additional value than your goods alone.
1. Enhance Customer Satisfaction
Packaging is an important factor in how customers perceive your goods, particularly when purchasing online. Consumers will be more interested in your goods if they have a great unpacking experience. This might lead to people supporting your business by posting about it on social networking sites, writing reviews for it online, or promoting word of mouth through their friends and family.
The beauty of the package, simplicity of unpacking, and reliability of packing materials are all factors in a successful unpacking experience. Buyers want packages that strike a mix between substantial damage protection and an easy and obvious opening procedure without being over-packaged. Finding the right balance for your goods is difficult, which is why the knowledge of a packaging provider may significantly improve your consumers' unpacking experience.
2. Provide Accurate and Beneficial Information
Packaging is an excellent medium for communicating your brand's story as well as critical product features. Buyers are growing increasingly worried about the sincerity and morality of the businesses behind the items they're buying.
Knowledge on how to appropriately recycle and rid of items and their packaging is becoming increasingly valuable as consumer interest in sustainability grows. In addition to clarifying how goods are ethically produced and supporting corporate social responsibility activities, packaging may convey a brand's beliefs in other aspects. Buyers want trustworthy, clear, and easily apparent goods information in addition to those needs.
3. Secure Your Products
The very first line of protection against defective products is your packaging. As a result, the packaging must be both durable and physically appealing. Defective packaging, as previously stated, might be perceived as a value detector by customers, therefore packages must be capable of surviving the circumstances required for carrying, preserving, and stocking items at retail locations.
As e-commerce items may be subjected to a range of different shipping circumstances based on where they're heading and when, they're at risk of being damaged. By using suitable sized packaging for your goods, using a lasting material such as corrugated and correctly packing goods with materials such as foam to decrease void may help in keeping your products to prevent and reach consumers in one piece.
4. Packaging that can be repurposed
People preferred packaging that can fulfill the purpose, which aligns with current sustainability concerns. Possibly the best packages and containers are frequently reused into attractive storage containers or accessories. Many subscription box businesses, such as Birchbox and FabFitFun, are trying to take advantage of this demand.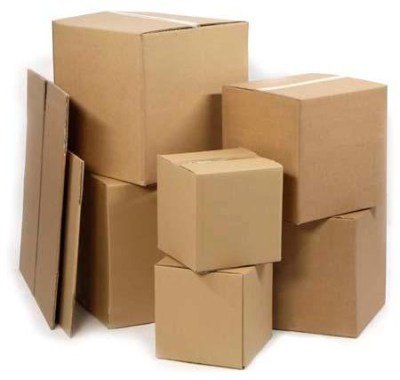 Product packaging might also offer an entertainment factor. Cereal manufacturers, for example, add value to its goods by including games such as crosswords on the box for consumers to solve while having breakfast. Laffy Taffy is yet another possibly the best case, with shared knock-knock riddles on each and every item of candy's wrapper.
5. Use Graceful Design Features to Convey Great Value
Buyers will perceive your product to be more valuable if it has unusual package forms, shiny or embossed components, and complex designs. It's difficult to sell high-end items in environments that make them seem cheap – imagine trying to offer a fancy watch in a simple, ill-fitting cardboard box.
With the appropriate packaging, even ordinary items can convey a feeling of elegance and, with it, perceived greater worth. Any design feature that goes above what a buyer would anticipate, such as using various textures or materials on various sections of the product package, can provide the impression of elegance.
Simplistic color palettes, simplistic patterns, and embossed or metallic accents are all considered luxury indications. Heavier, more durable packaging is also believed to signal a greater level of value to prospective buyers.
6. Artistic or Self-Expression
Your packaging style may act as an extension of how customers utilize your goods to freely declare their sense of identity, precisely as it is a visible expression of your company. Several successful companies attract satisfied consumers by connecting product affinity with specific personal characteristics that reflect the characteristics of their entire client base.
Apple, for example, portrays its customers as innovative, tech-savvy, and forward-thinking in its marketing efforts. This brand image shines through in every element, including their packaging that is compact, elegant, and displays high-resolution product graphics. Starbucks' usage of seasonal mugs, especially during the holidays, is yet another evidence of package design adding value.
In a variety of ways, packaging may offer value to both you and your consumers. Here are six ways packaging is crucial at various phases of its life cycle, eventually providing consumers with additional value than your goods alone.